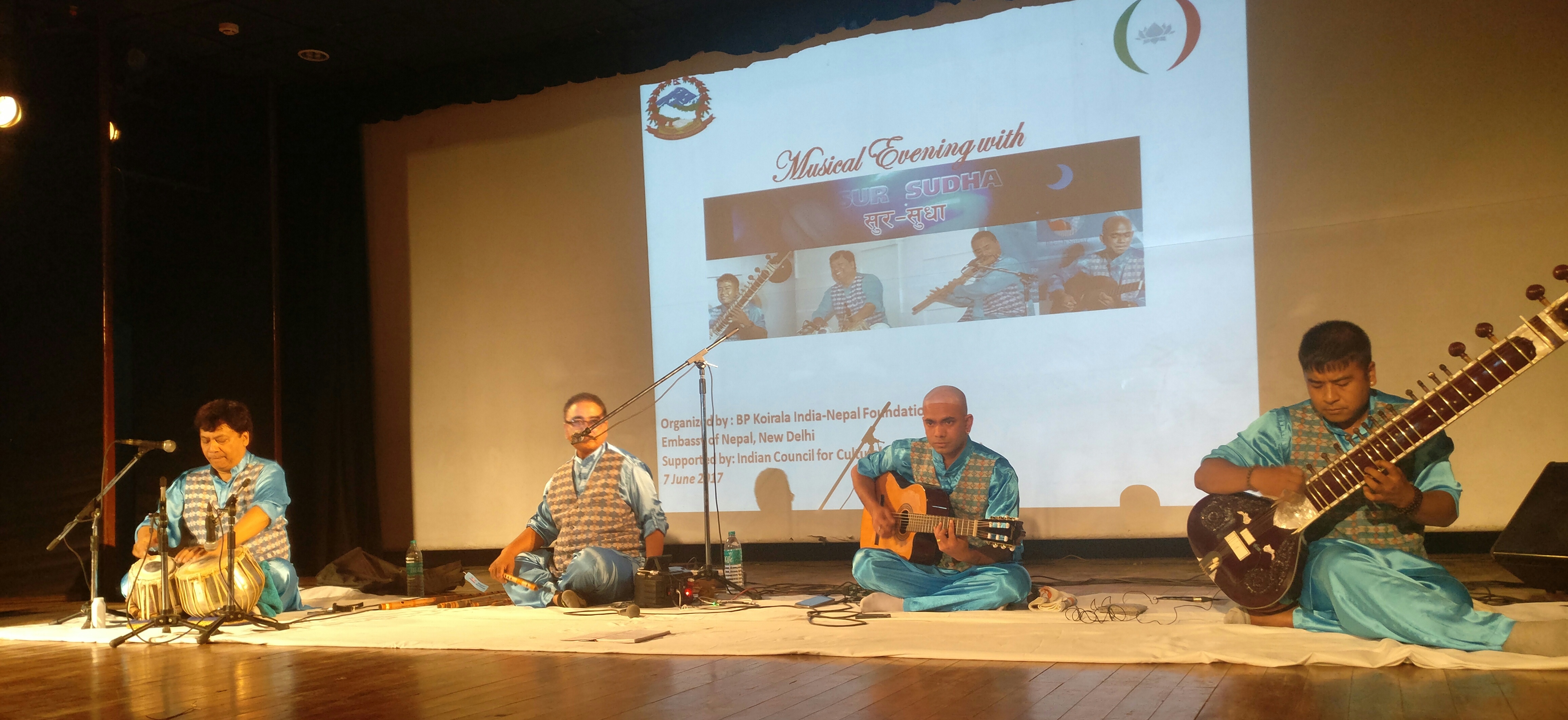 BP Koirala India-Nepal Foundation, Embassy of Nepal, New Delhi organized the 'Musical Evening with Sur Sudha' in New Delhi today. The programme was supported by the Indian Council for Cultural Relations.
In his welcome address, His Excellency Mr Deep Kumar Upadhyay, Ambassador of Nepal to India, highlighted the contributions made by Sur Sudha in promoting Nepali culture around the world through music. He also spoke about the need of increased cultural exchanges between Nepal and India.
In addition to an hour long performance by Sur Sudha, the musical evening featured performance by Ms Paulami Guha, famous Odissi dancer of India.
Embassy of Nepal
New Delhi
June 7, 2017